REUNION WEEKEND 2015 – 50 years ! July 31 August 1-2
THANK YOU for making the effort to attend and helping making it a great reunion weekend ! 
the smiles, laughs, stories, comments – and friendships renewed – make it all worth it …
the Class of '65 !   what a great class !

FRIDAY – a group of classmates played golf at Suneagles Golf Club (Fort Monmouth)
 
our FRIDAY NIGHT DROP-IN was at Molly Maguires (formerly Briodys) in Rumson

on SATURDAY NIGHT 102 of us had a great time at the Nauvoo Grill Club in Fair Haven
with great appetizers – then a lot of laughs getting our class photo setup and taken !
followed by a good dinner, including Filet Mignon, and dancing to The Thom White Band

SUNDAY MORNING coffee & bagels at Pat (Busichio) Shaheen's house on the water in Locust
Thank you Pat for hosting !



102 of us had a great time at our REUNION 2015 WEEKEND – 50 Years !
<![if !vml]>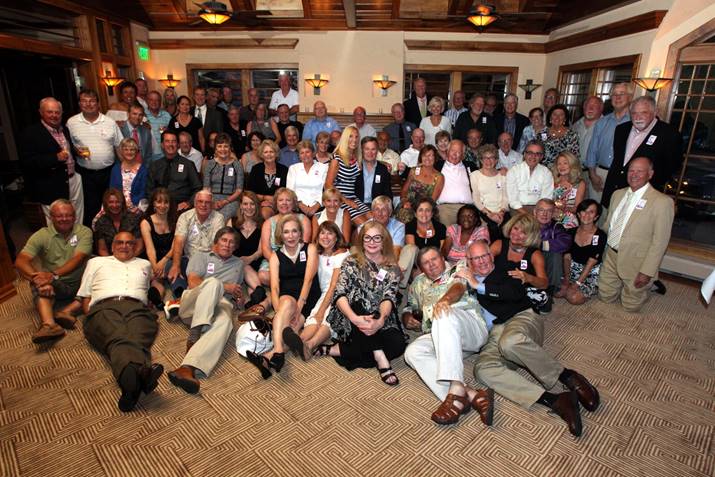 <![endif]>
104 of us had a great time at our REUNION 2010 WEEKEND – 45 Years !